The largest maritime fair in the world
As the world's leading maritime fair, SMM Hamburg is an important international event in the maritime sector with more than 50,000 visitors.
At the latest the SMM trade fair,  2,200 exhibitors from more than 65 different countries filled the 14 exhibition halls with a variety of the industry.
The fair was again able to present a total of 26 national joint stands, of which the Danes were by far the largest with 85 exhibitors of 1,750 m2
SMM is not only the world's largest trade fair in shipbuilding and marine engineering, it is also a platform for inspiration, discussion and knowledge trasfer. The trade fair also offers workshops, seminars and conferences.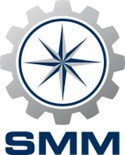 Read more:  www.smm-hamburg.com